Before and After School Care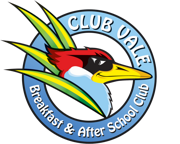 Shawley works in partnership with an Ofsted registered, private provider of before and after school care, called Club Vale.
They are based in separate buildings between the playground and the Early Years Unit, where they provide a breakfast club from 7.30am until 8.40am (providing children with a healthy breakfast before taking them to school) and an after school care (which begins straight after the end of the school day and runs until 6pm where a snack and light tea is provided).
In addition to this Club Vale offer a single hour of child care service charged at a lower rate than that for a full session. This is available from the end of the school day through to 4.30pm.
If you would like more information about them including how to register, please feel free to contact them: